The simplified and advanced mode (the old and new engine).
The ArCADia program has two 3D View modes. The first – Simplified mode (old engine), appears in the properties windows of the introduced system objects and it is enabled on computers with a low performance graphics card.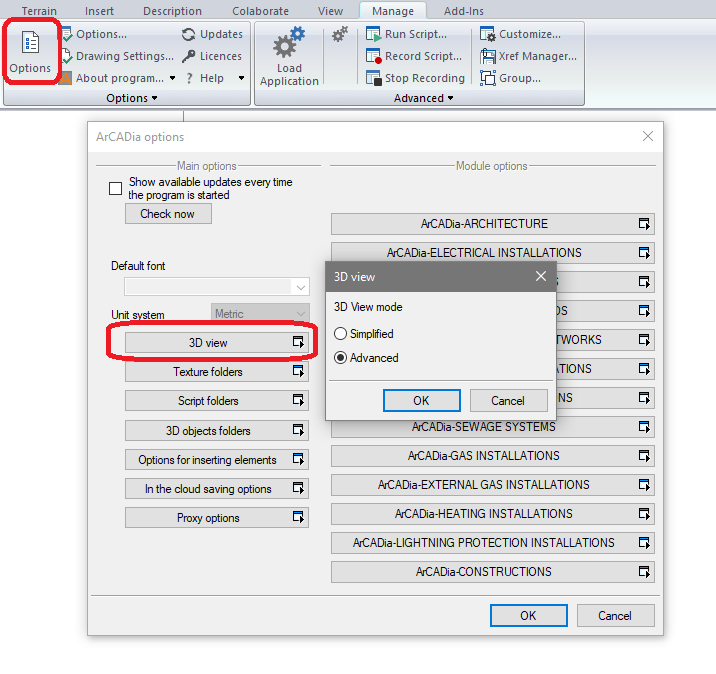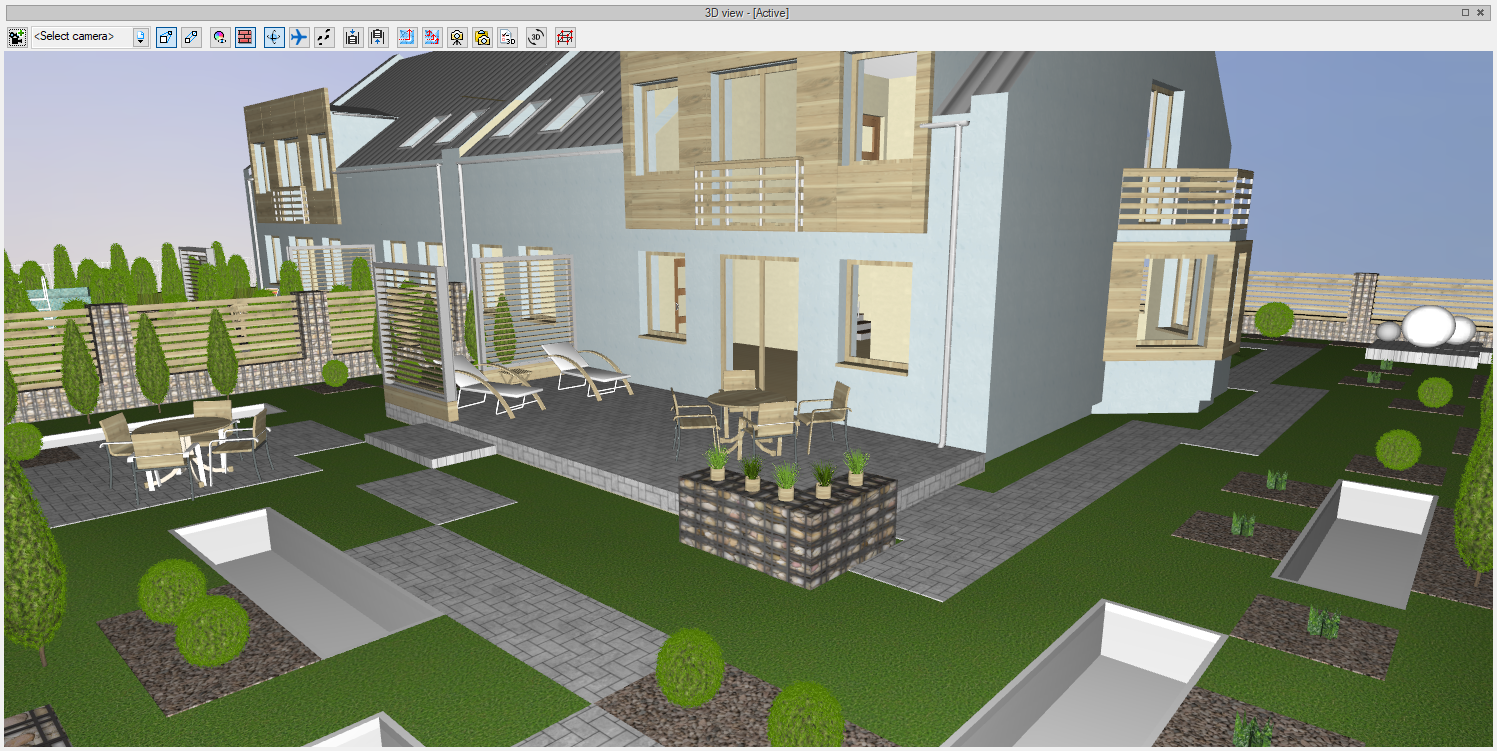 If the graphics card has sufficient parameters then the Advanced mode(new engine) will be activated. In that case the 3D View renders the scene in real time displaying objects, their textures, materials, as well as light and shadows created by the elements. In addition, the advanced view has materials managed only by the new 3D engine such as Grass and Water. Both these materials give the impression of movement, and additionally the surrounding elements are of course reflected in the water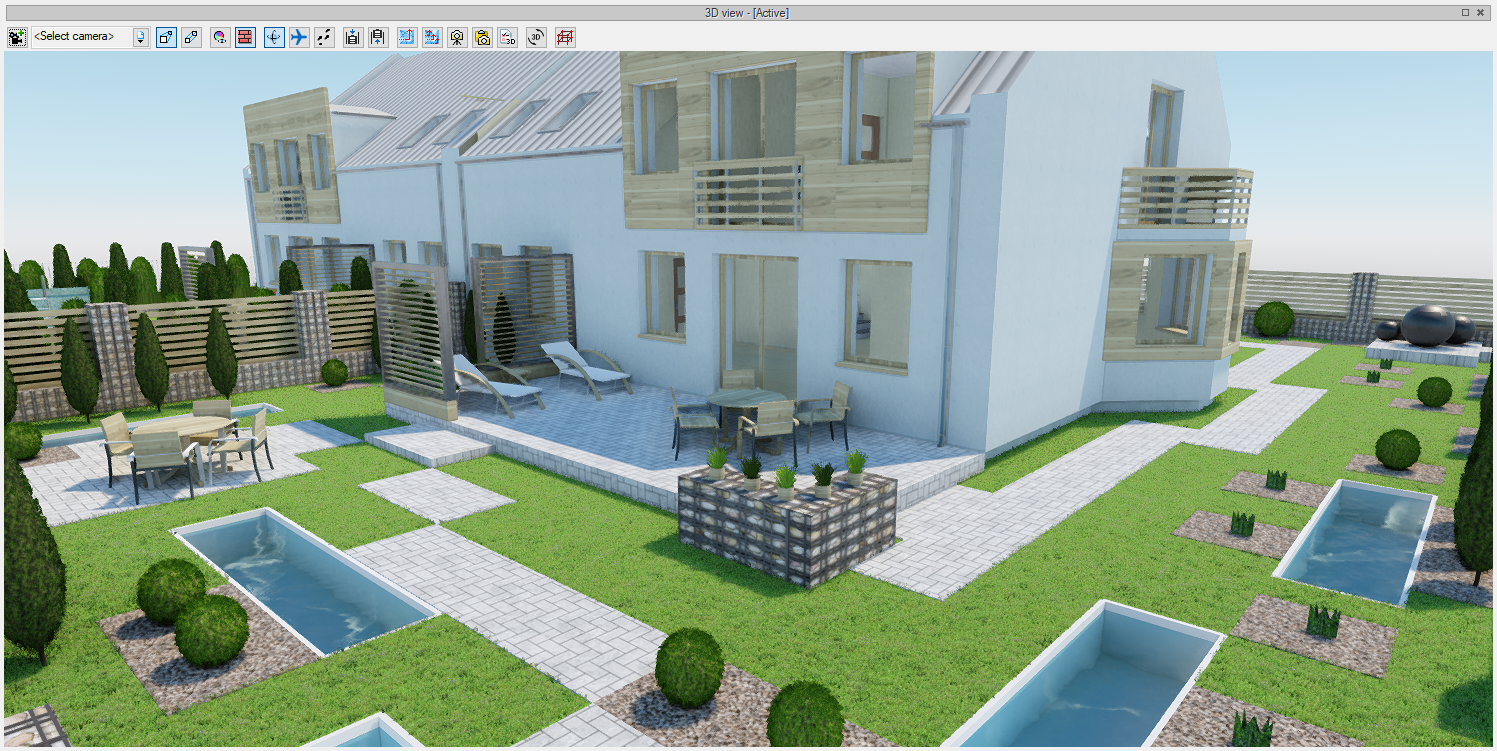 Visualisation.
The advanced view has higher hardware requirements and can slow down your computer if you do not have sufficient parameters. Therefore, when working, you can switch to a simplified view or reduce the quality at any time. By default, the Medium quality is enabled, which already shows light and shadow and Grass type material at a very short distance from the location of the observer. The light and shadows and some special materials are not visible in the Lowest quality. This quality resembles the view known from the previous versions and the Simplified mode.
If we don't need a photorealistic view, with shadows and moving grass, we can permanently switch to the Simplified mode. This can be done in the Options - 3D View window. However, if we design e.g. architecture, then we will need an option that does not require a long wait for creating the visualization. Now, if we have the highest quality view, it is enough to save it,(of course after properly framing and setting up the view).
In the advanced view, you can use special PBR materials in which the physical parameters of the materials are saved. Thanks to the fact that the texture consists of several files with different data, the elements will become more distinct and realistic.