This question can be asked for all the elements of the ArCADia BIM system. The program, of course, has a database of defined elements - in industries these are libraries assigned to specific manufacturers. In architecture, we have a library of sample walls, windows and doors, but how to add the objects that we usually use?
During the design process, while defining e.g. a wall, it is possible to add it to the Project library and to the Global library.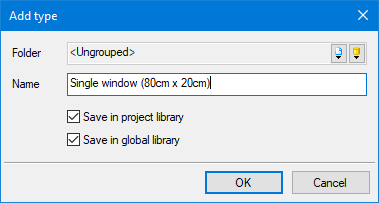 The above window appears for each element, for which you save the type. You can also open a library window and, when you have spare time, enter several windows and doors (or other elements). Exactly the same can be defined from the properties window, but if you want to group our elements somehow, define subdirectories in order to find the right objects more easily, we need to set these folders in the Type library editor window. Remember that the created type cannot be moved to another directory, so you have to save it immediately in the given directory.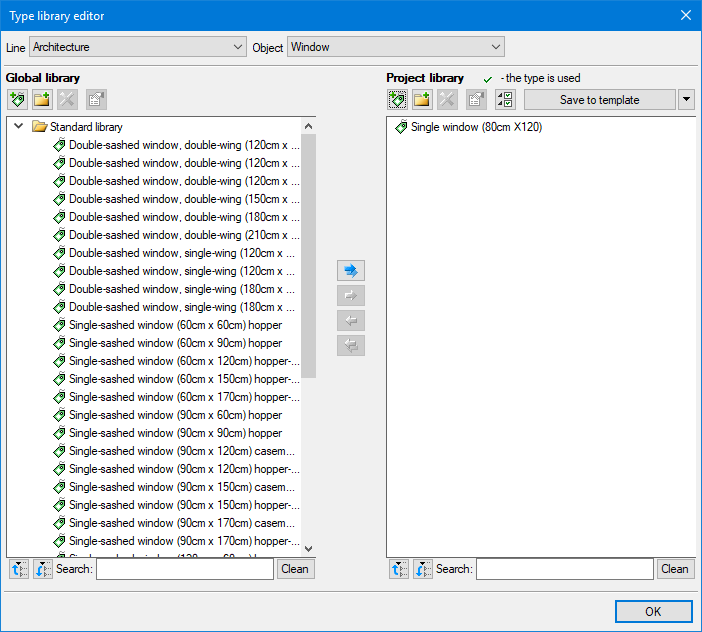 Folders are added via the Add new folder icon. If the added catalogue is selected, then the created type will be placed in it.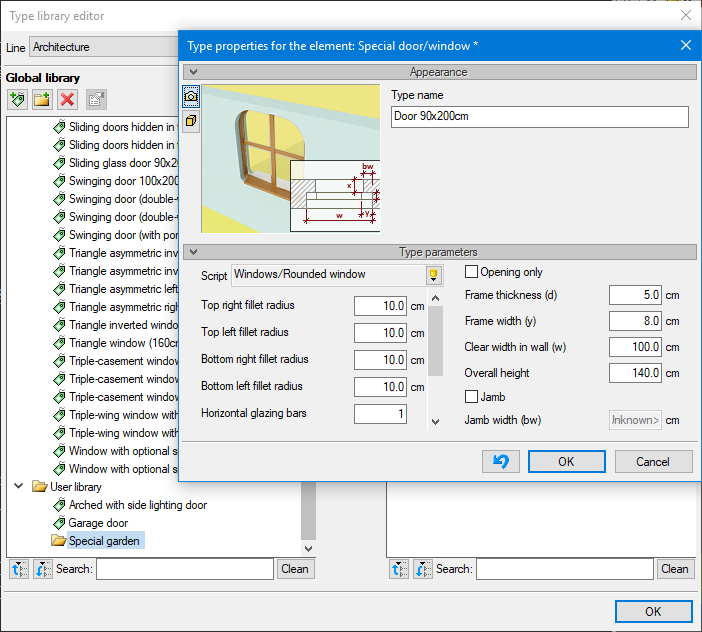 After the elements are defined, they will be available in each subsequent project from the list of types.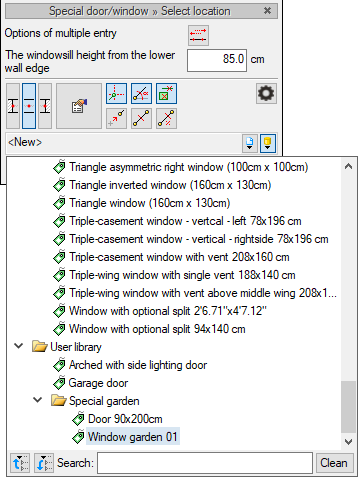 Copying settings is an useful option when introducing elements to the library in the Type Library Editor window. If we select a type already saved in the library and then click on the Add new type icon, all parameters of the element (except the name) will be copied. Thanks to this, e.g. when defining standard windows, we will only have to change the widths, and the height will be copied from the previous window.