The ArCADia-LANDSCAPE ARCHITECTURE module has the capability of introducing plants that are shown schematically. Both the 2D symbol and its 3D presentation can be changed and e.g. saved to the program library.

For example, above you can see the entered plant with the default appearance. First, change its 2D appearance. Choose the properties window and make sure that the plant preview is set to the 2D symbol.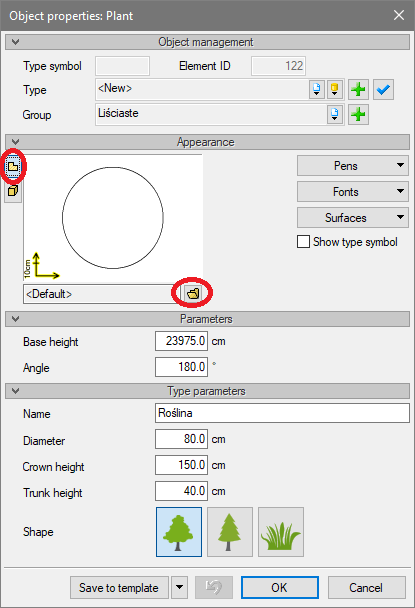 Now click the icon

 and select the appropriate symbol from the library of 2D objects. If you have defined it yourself, then on the left side of the window choose the User Library and find your symbol. If you do not have such a symbol, you can search the program library by entering the name in the Search field. Most of the plant symbols can be found in the Standard Library – Symbols in Projection - Plants catalogue.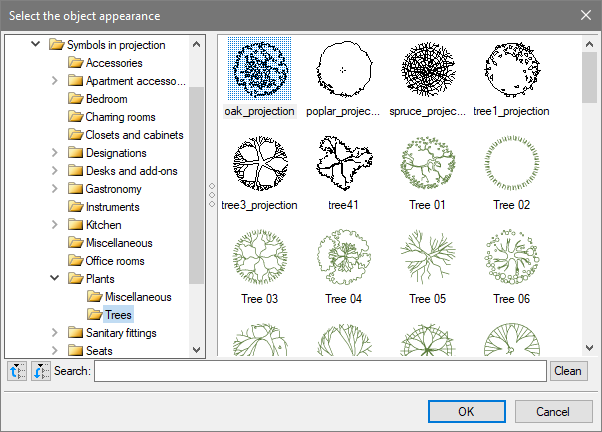 Select the symbol and click OK.
From now on, the symbol of this plant has changed. If you want to change the 3D appearance, we have to switch the preview to 3D view in the properties window.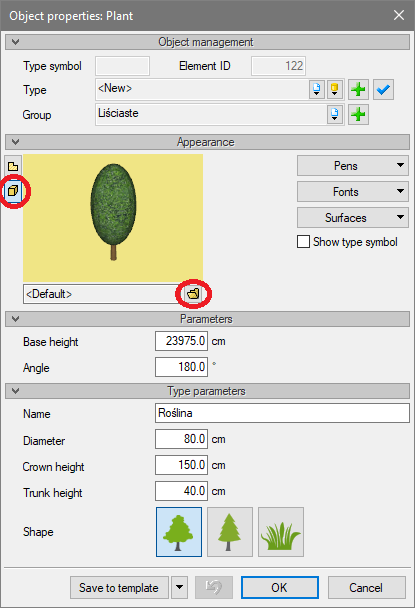 Click on the icon

 again and this time select the plant from the 3D objects. You can use objects from the Standard library – 017 Garden and balcony –Trees catalogue, you can also choose something from objects that you found on the Internet in 3ds, o2c, aco or obj formats or from additional ArCADia libraries; ArCADia-GARDEN or ArCADia-LANDSCAPE ARCHITECTURE.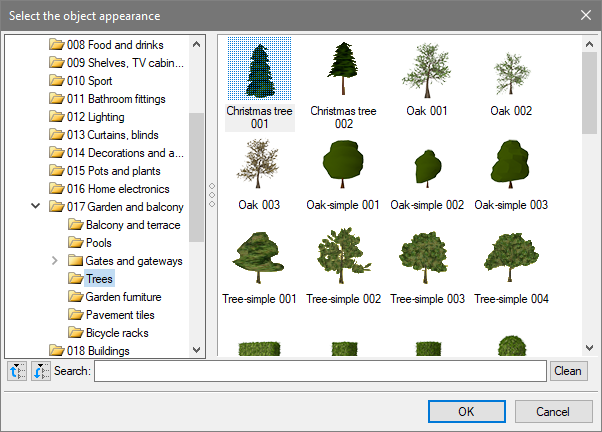 If after the changes you save the Plant type to the Standard Library, you will be able to use it in any subsequent project.