In most programs running on the Windows platform, copying elements is the same. You select the element to copy and right-click on it. From the list, you select Copy. Then, you click on the destination and again from under the right key and the available list we choose Paste. More advanced users know the secret keyboard shortcut, that is, after selecting the element, you press the combination Ctrl+C and paste via Ctl+V.
The same way you copy elements in INTERsoft-INTELLICAD and ArCADia BIM programs, although there are some exceptions here. You can copy lines, circles, text, walls, stairs, columns and similar objects in the above mentioned way. But you only copy objects that function independently with this. A window, a door, an opening in a wall do not exist without a wall, so they do not function independently. The same applies to facades and slope windows, they too do not function without a roof, so copying them is different.
If you want to copy a wall with a window, then Ctrl+C and Ctrl+V will duplicate the wall with the window, but if you select a window and use the above combination, the window will not be copied, and what the program will paste for us will be the last copied element (line, wall or that kind of copy).
Is it then possible to copy a window, door or facade? Yes, of course, but in a slightly different way than shown above.
If you enter a window into a project, the program remembers the last entered type. If you want to return to the window introduced earlier, you can of course choose it from the list of types, as long as you used the type of course. If not, or if apart from the type parameters (sizes and diagrams) you want to copy an already inserted window, just select it and click insert Window.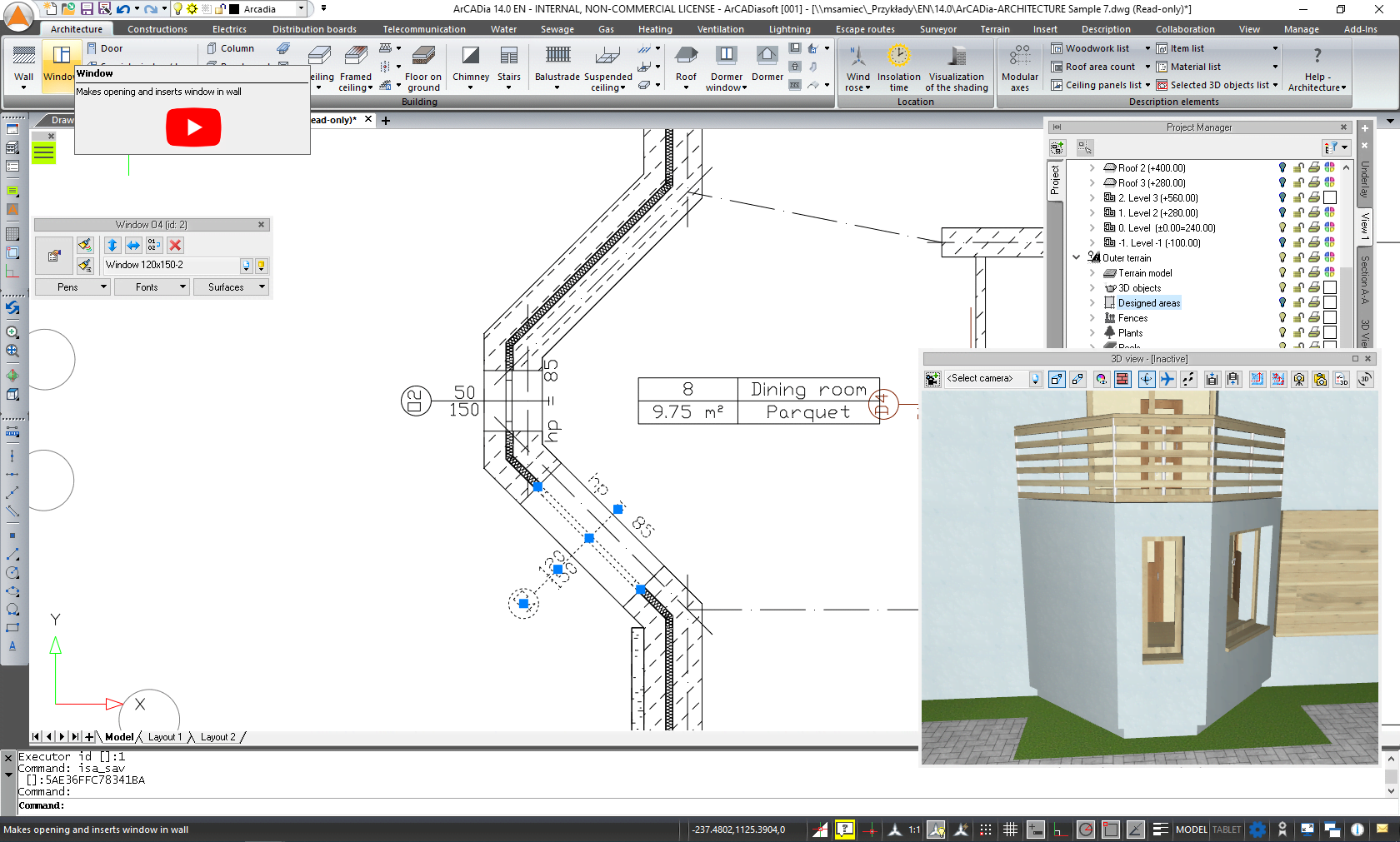 Selecting an element copies all its data, not only what is saved in the type, but also copies the location of the height and depth of foundation in the wall, surfaces (texture), pens and fonts. Everything that has been defined in a window or other element. To insert this copy, of course you must then click on the insert icon and hence this strange combination.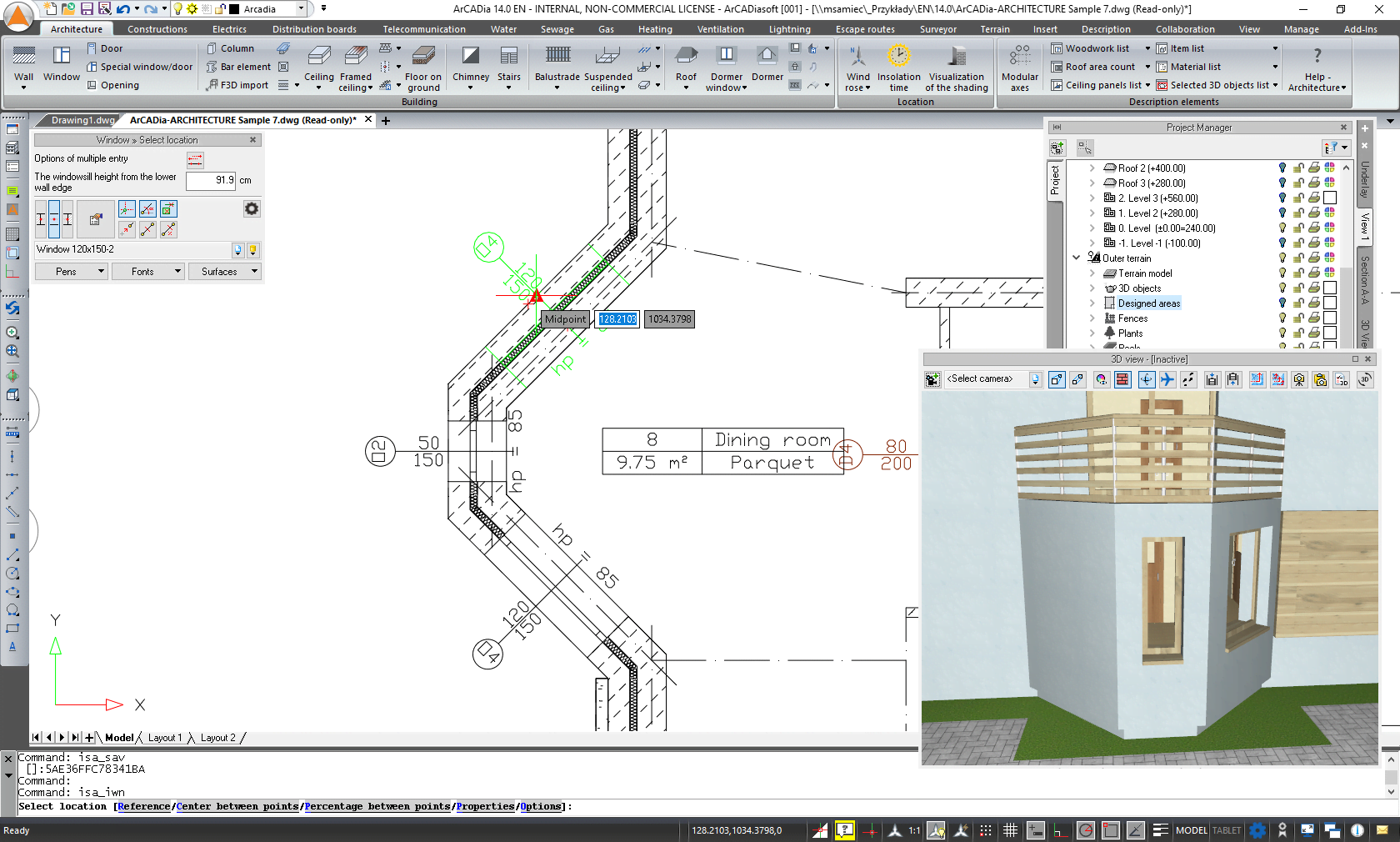 Now you can place this copied window in the chosen location in your project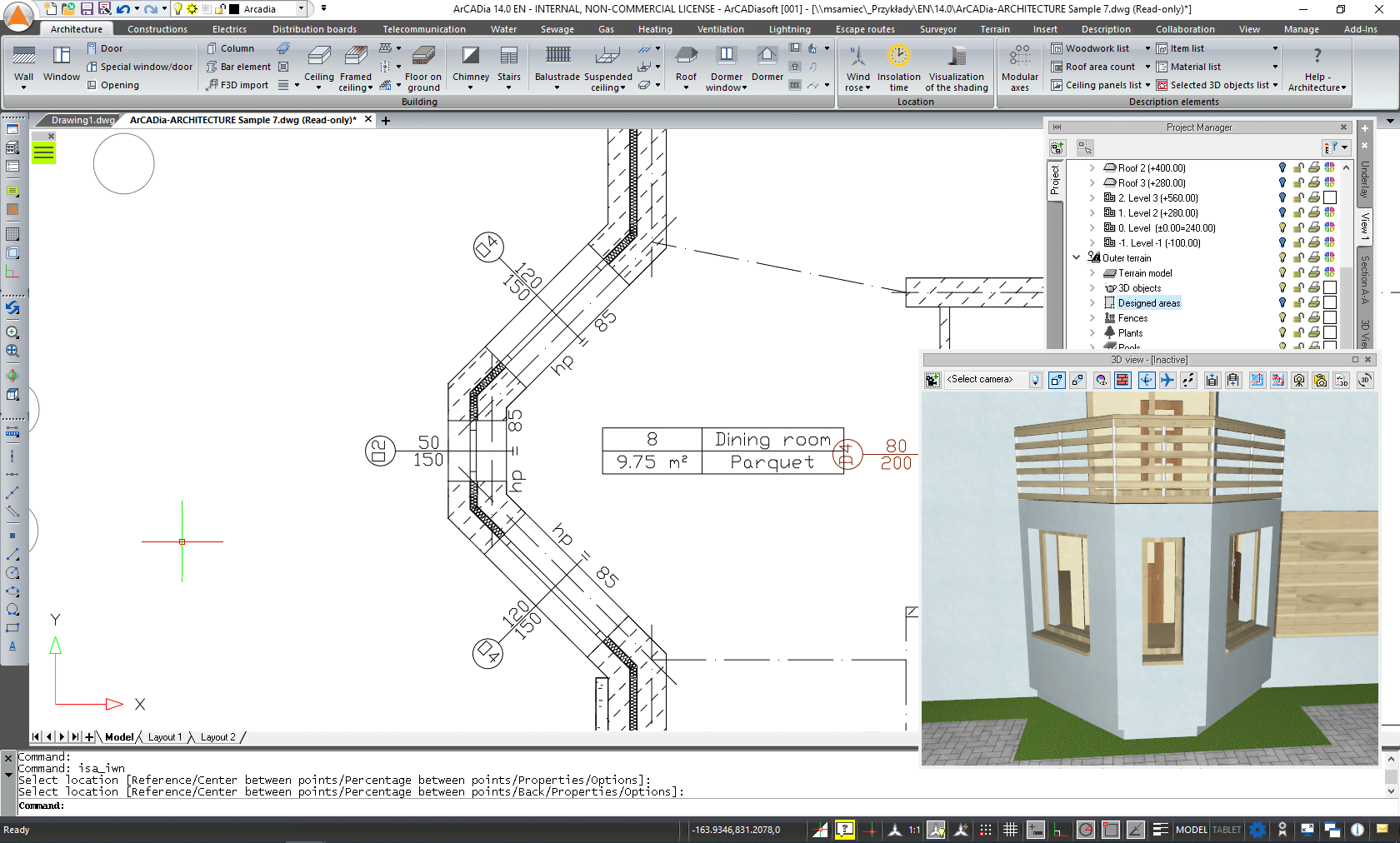 You can copy any element of the ArCADia system in the above described way.