When designing a ventilation system using ArCADia BIM, is best to start with defining the ventilation systems needed in the project. Go to the Ventilation tab and choose Options command and the Systems tab.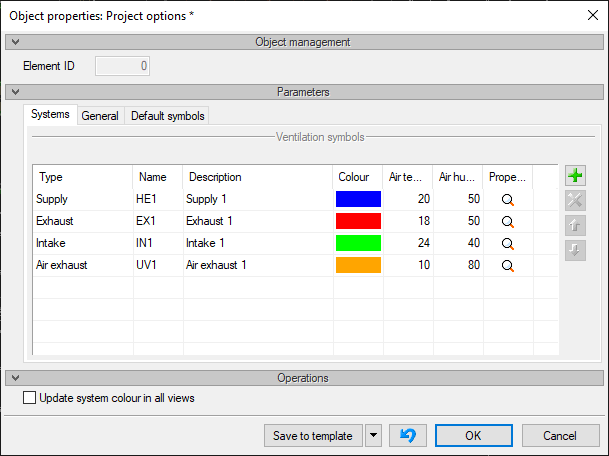 In addition to the types of systems (supply, exhaust, intake, air exhaust) and their colors in the drawing, the parameters for relative humidity and air temperature are also defined - necessary for correct calculations. By default, 4 basic ventilation systems are defined in the program, however, their editing, deletion or adding additional systems can be made at any stage of the project creation.
By selecting the magnifying glass, in the Properties column, you choose all selected elements of a given system in the drawing. If you want to change a previously defined system color, while a part of a given installation has already been drawn, select a new color and select the Update system color in all views option. After approving the changes, the installation will be redrawn with a new color.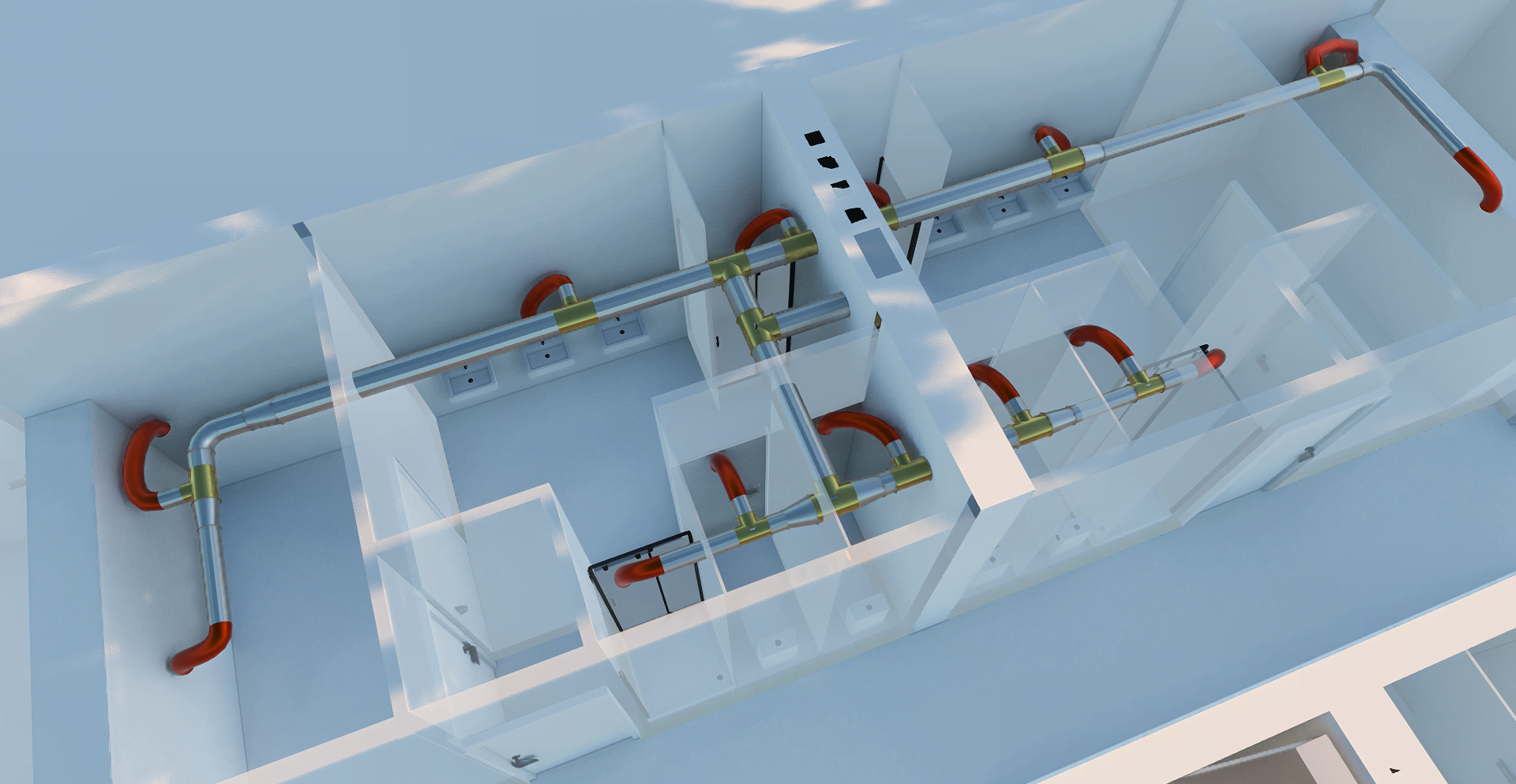 In ArCADia BIM you can insert a number of devices necessary for the proper functioning of ventilation systems, i.e., fans, air handling units, dampers, heaters, silencers, fire dampers and filters.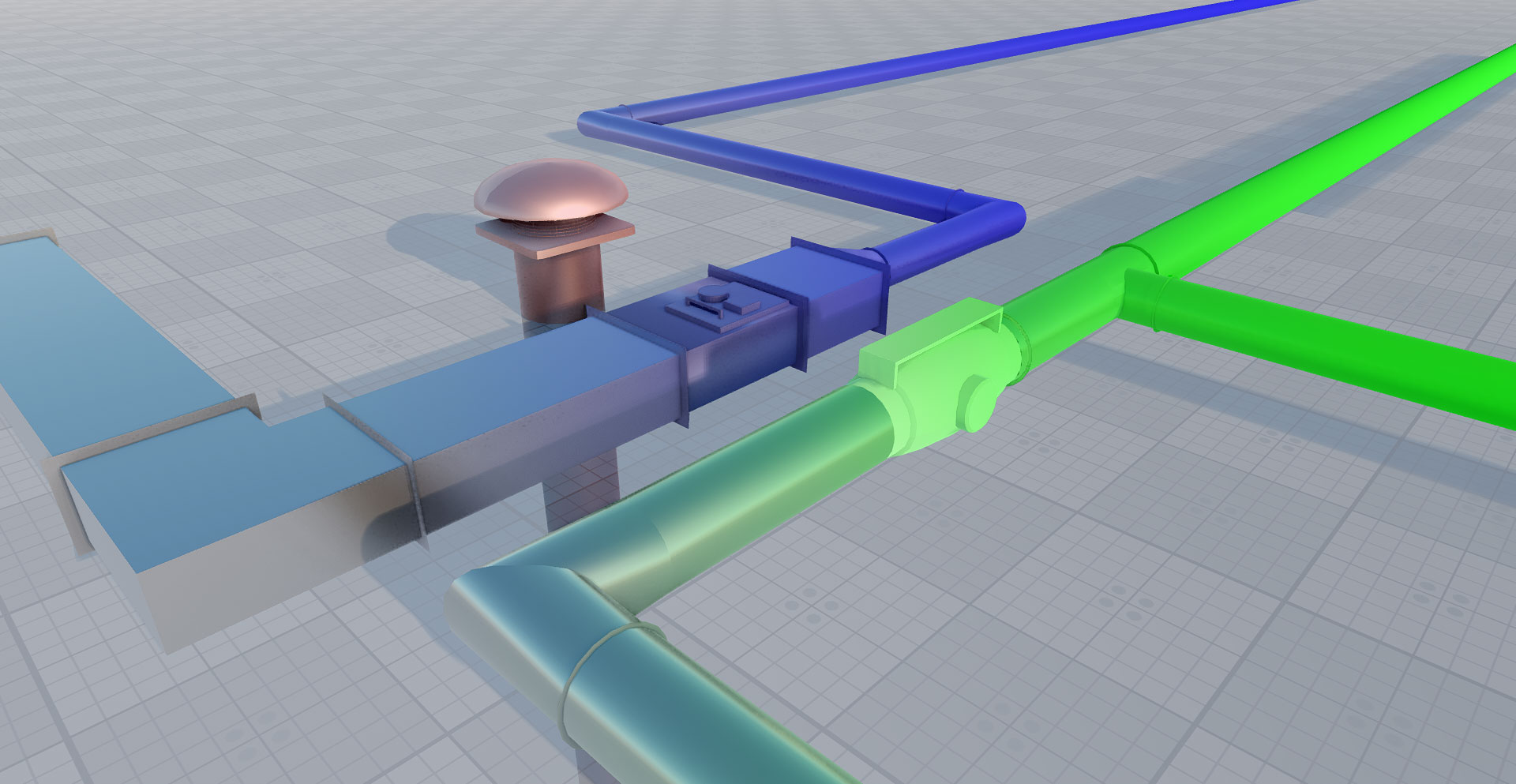 In accordance with the BIM concept, a range of additional information can be included in the properties of all objects. In the case of an air handling unit, it will be for example the available compression, supply and exhaust capacities, acoustic power of the device, but also the required electrical parameters for power supply, important from the point of view of the electrical system designer.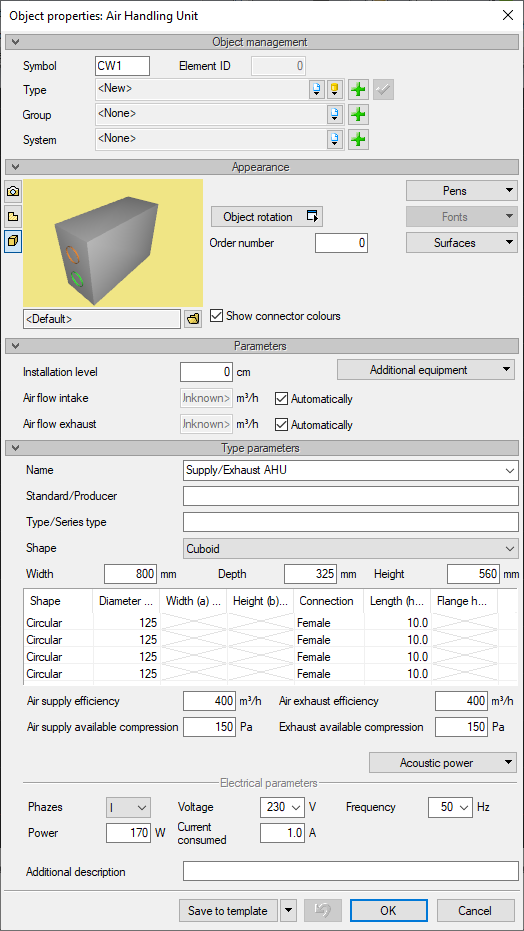 Additionally, if you insert an object defined in the program library or the user has a 3D drawing of the device, you can insert an object with the actual shape and size.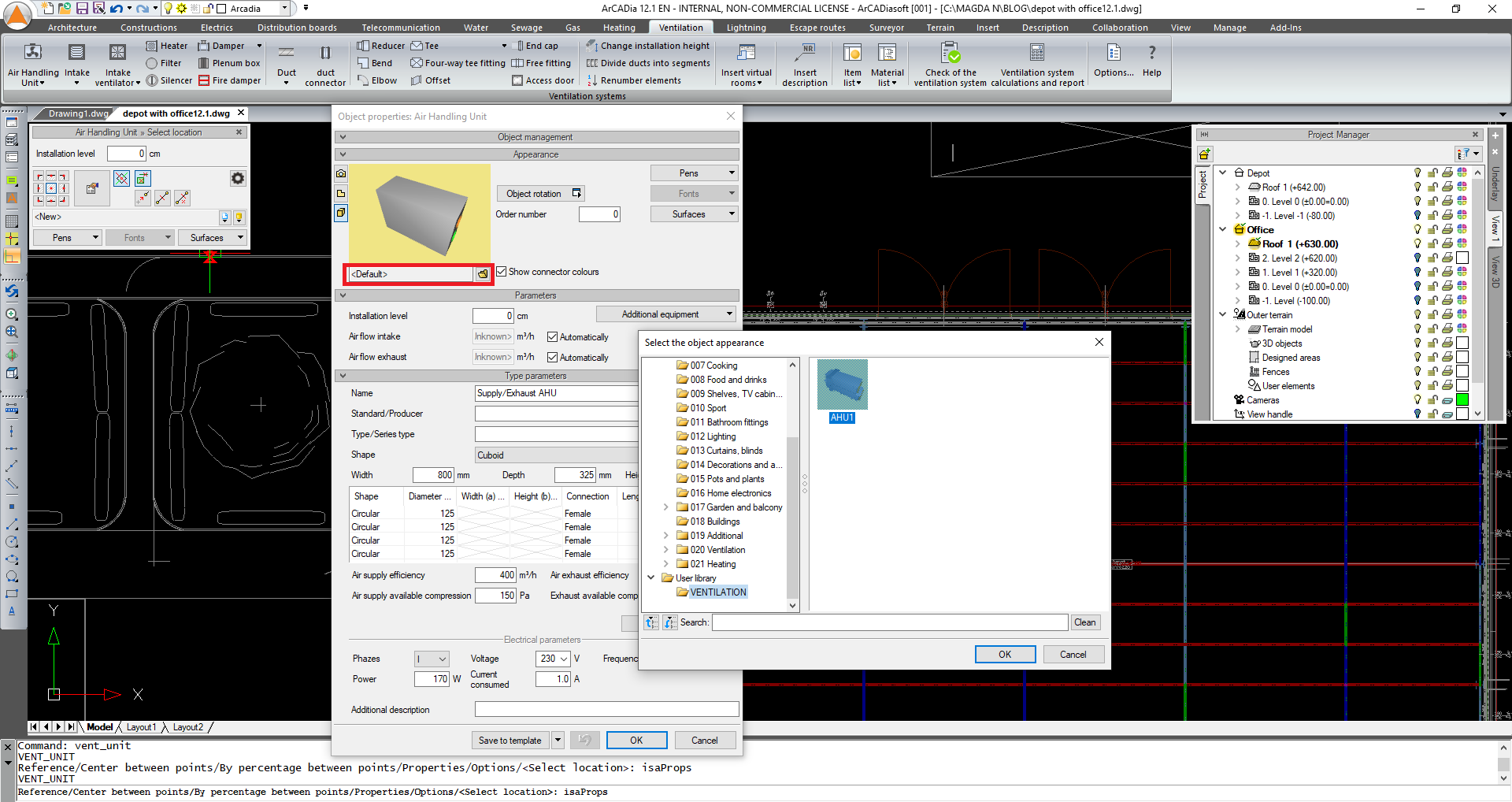 To make the model even more realistic, ArCADia BIM allows you to define the location of the connector of such an object, thanks to which it is possible to connect the installation to it and take it into account in the calculations. This is particularly important in the case of large-size devices, such as e.g., air handling units.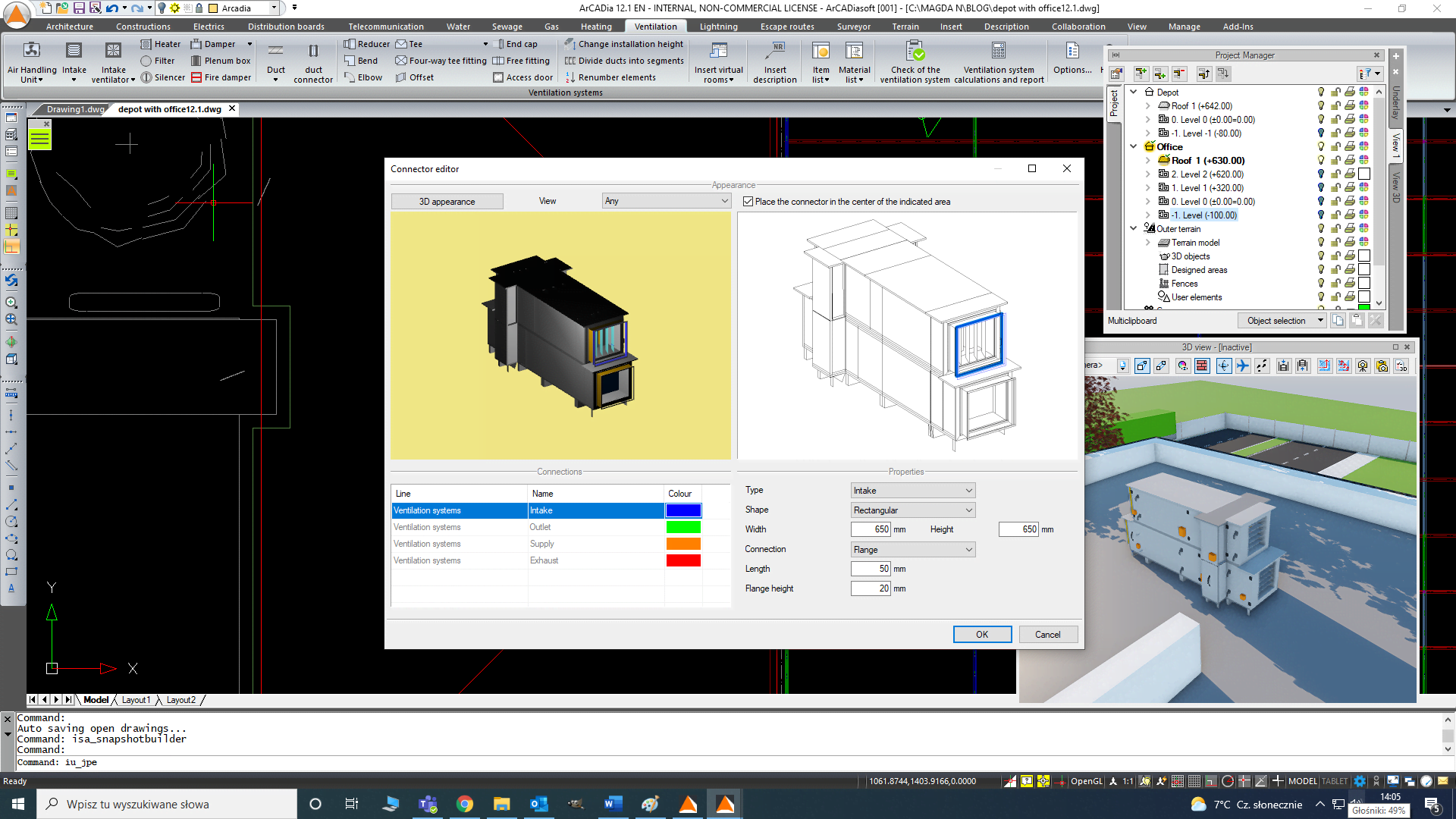 If the device that is to be used in the project is not in the program library, and the user does not have its 3D model, each object can always be presented as a solid - a cuboid or cylinder, with given geometric dimensions and defined locations of connectors.